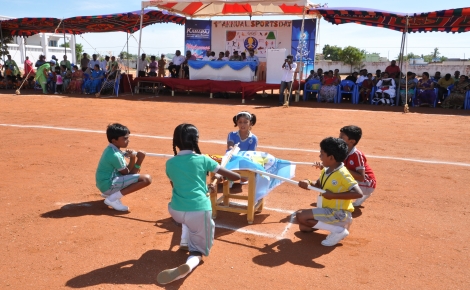 Sports – The real booster for Personality development.
'The greatest asset of any child is the physical ability which modulates the mental ability. Viewing this as one of our criteria we include sports as a part of the curriculum. Both indoor and outdoor games.
Indoor games to bring back the olden days include Chinese checker, Carrom board, Snake and ladder, Business, and many more to go on.
Outdoor games and sports infuse the sportsman spirit to take up challenges in the right way and foster the team spirit compiled with discipline.
When children embrace sports they learn to focus on a goal, learn to face the shortcomings in their day-to-day activities, and lead a healthy life.